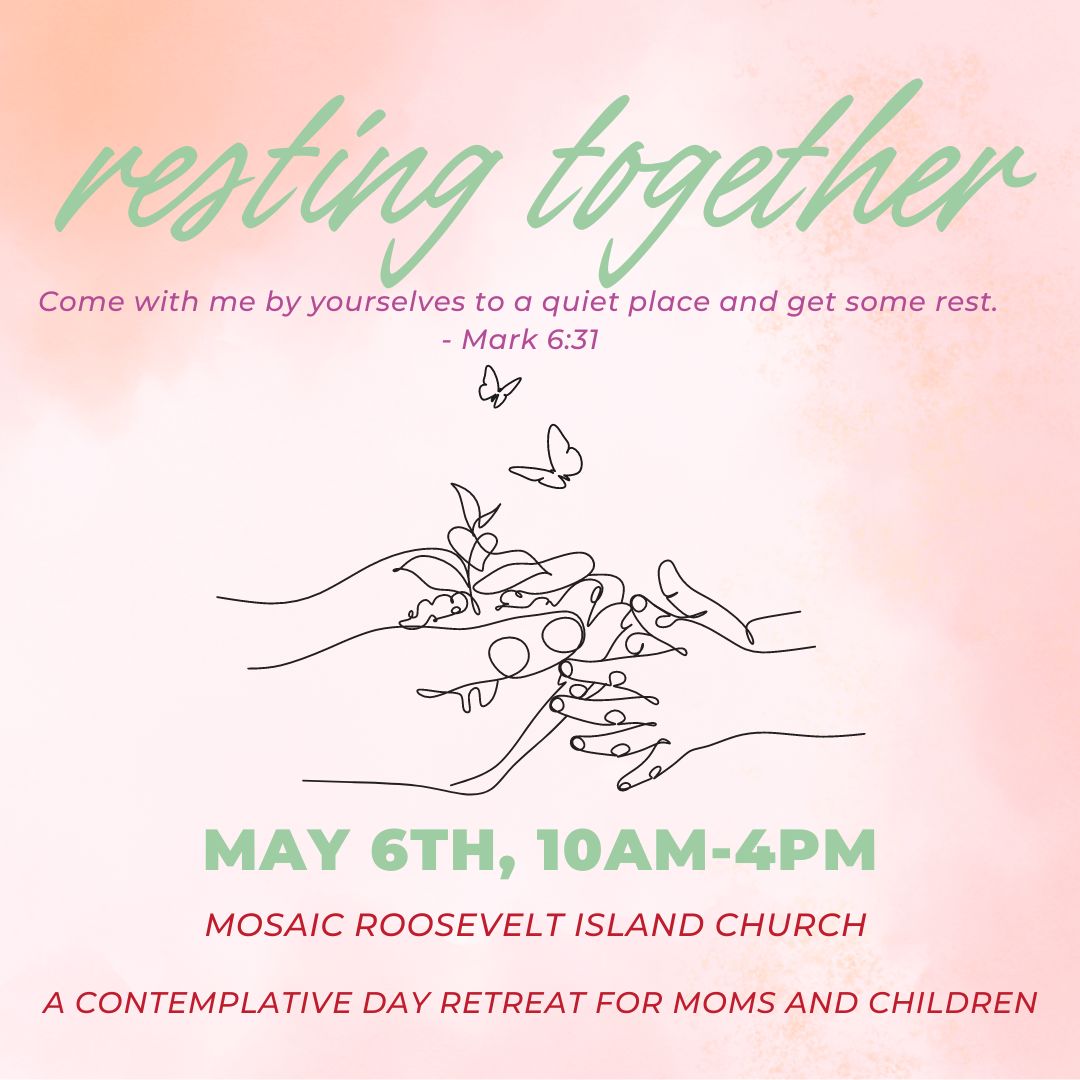 Resting Together
Moms are superheroes of kindness, compassion, patience, love and so much more.
But superheroes need rest too! 
Over our decade of ministry, we have desired to create space for mothers with young children to come and receive. Just in time for Mother's Day, WOW! will be hosting our first of its kind moms and children contemplative day retreat on Roosevelt Island. We've designed a day of learning to rest in God together for both moms and children. There will be activities designed to be done together as well as ample time to deepen their own relationship with God.
Cost: $35 (Mom & child), $15 for additional child
Schedule
9:30-10:00    Check-in & Connection Time
10:00-10:45  Group welcome, orientation & ice-breaker
10:45-12:30  Guided deepening time & Activities apart (Moms, Children 3-4, Children 5-10)
12:30-1:30   Sharing of meal together
1:30-3:30     Interactive Contemplation; Guided deepening awareness of God together (Mom & children together)
3:30-4:00     Harvesting & sharing