Your gift to WOW! empowers Christian women leaders to keep soaring with God through scriptural teaching, spiritual formation, friendship and celebration.
The Power of Collective Wonder
As we reflected on our first 10 years of ministry in 2022, we asked friends to share how the WOW! community has impacted their spiritual journeys. May their stories give you hope and courage to pursue the wonders God desires for your life. Whether you find yourself seeking new perspectives or somewhere along the path of holy restoration, you are invited to engage more deeply with God and our WOW! community. Our ministry is made possible through the collective generosity of many individuals. Thank you for making room for wonder with us!
Give, and it will be given to you. A good measure, pressed down, shaken together and running over, will be poured into your lap. For with the measure you use, it will be measured to you.
– Luke 6:38
We believe God has entrusted us to nourish souls and dreams through our values of discovery, hospitality and presence because they are valuable and necessary for such a time as this. Thank you for joining us in creating room to grow in faith, hope, and love.
We are a tax exempt organization as described in Section 501(c)(3) of the Internal Revenue Code: EIN 45-3705920.
We are registered with Benevity and Guidestar. Double your impact by checking your employer's matching gift program.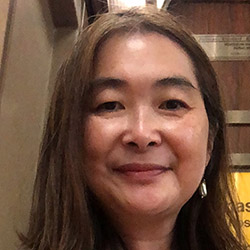 WOW! embraces and empowers Women in Ministry. WOW! reveals, nurtures, and supports the gift of leadership which God has always given to women; which culture and society oftentimes undervalues or ignores.The network value is amazing. The friendship value is much treasured. In the spiritual autobiographies throughout the years, I am given the opportunity to look back, see the path I was on. In looking back at the last 2 years, God directed me to WOW!, to introduce me to Spiritual Direction and Spiritual Counseling. These skills enabled me to take my next step, into Clinical Pastoral Education. CPE is emotionally hard. The skills I've earned in Soul Care Cohort equipped me with the skills needed to center myself and focus on my new venture. As for my Spiritual walk, the books I was given, the skills I learned, the exercises we engaged in, has opened me up to seeing God, Jesus and the Holy Spirit more readily. Even better, I am now able to see Jesus in others more readily as well. Thank you WOW!
-Pamela Tang, Deacon Postulant, Diocese of New York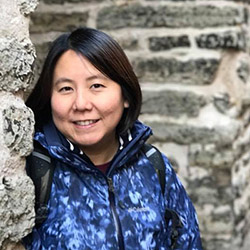 WOW's programs help me to think about where I am in my spiritual journey and discern which way I should go. I had joined the mentorship program and discernment. These two programs gave me opportunities to learn, share, listen and pray with my mentor and other sisters, while I am seeking direction from God in my journey of faith. I have realized that I was stuck in my blind spots and could not move forward. I had a chance to see a clearer path.
-Chelsia Tam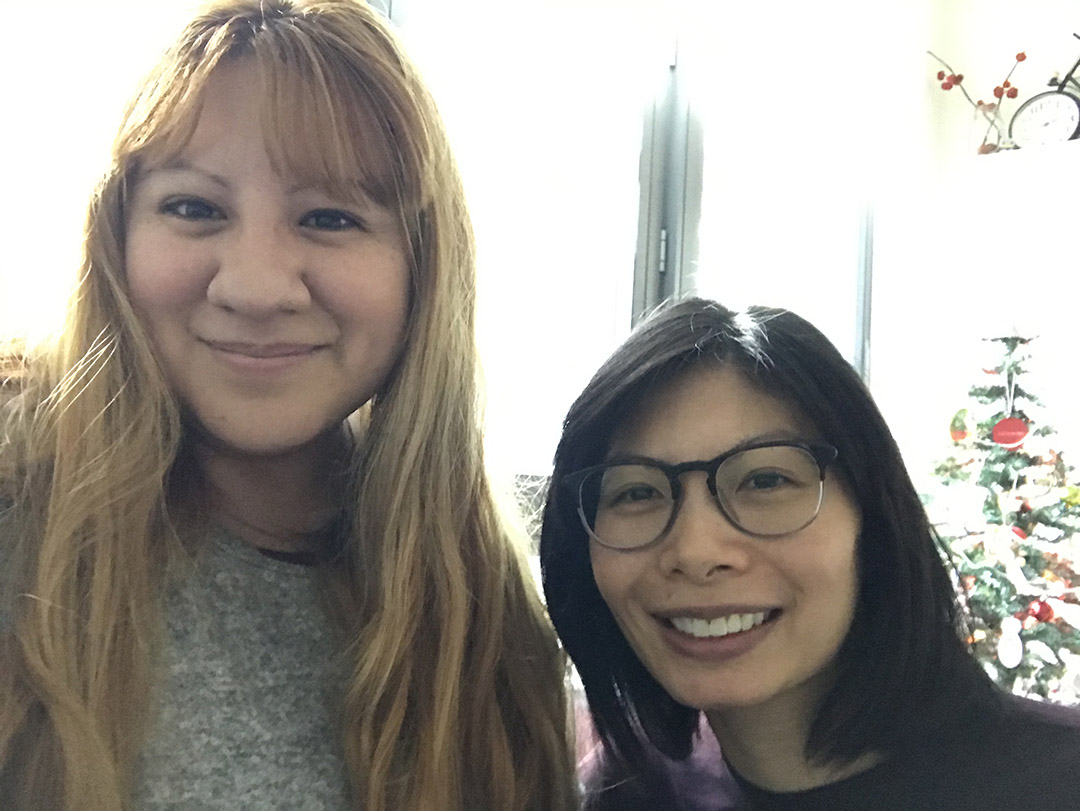 I love the fellowship of WOW! leaders and heart for all women to continue growing in God. WOW! has been my resting place as I'm always giving in my congregation. It has been wonderful to be in a space where I can receive and restore. I love the seminars, silent retreat and Soul Care Cohort which have all shaped my rest and work balance.
– Milly Aquije, Discipleship Pastor
We invite you to join the Table…
The Table is a community of monthly givers whose support provides pathways to connection and care for all who engage with our ministry. It is their faithful presence and passion to see men and women leading together that ensures there will be a warm welcome and nourishing engagement waiting every time someone enters the room.
More often than not, women are not welcomed to the table in the same manner men are; women face resistance as to where they can freely use their voice and gifts to fulfill their calling. WOW! supports and helps women see that God's table is a place for everyone to give and receive. Your monthly partnership affirms God has reserved space at the table for each of us to have authority and access to safe and empowering spaces, companionship, and rest.
We want to clearly, simply, and without force convey that God has made room for each of us to lead and flourish in the kingdom. As we grow in the understanding of how our identity, gifts, and calling are a reflection of God's image, we show up with holy confidence and invite others to do the same.
Your place at the Table is an invitation to make room for wonder! There's room for you at the table; will you join us by taking a seat?
"Whatever women do, they must do twice as well as men to be thought half as good."
Charlotte Elizabeth Whitton, first female mayor of a major Canadian city, Source: CT Women, Feb 2017
$25/month sustains engagement and relational support and community building
$50/month supports a year of Spiritual Direction OR Spiritual Discernment for a ministry leader
$100/month supports Contemplative Prayer and Silent Retreat opportunities for ministry leaders
$200/month supports a Group Companionship/cohort opportunity for ministry leaders
"Scripture calls women to fully use their gifts as God's image- and message-bearers. My wife and I support WOW because it mobilizes women (and men) – through study and in stillness, community and conversation – to listen for the Holy Spirit's voice, to identify the Holy Spirit's gifts, and to follow the Holy Spirit's calling. The world and church desperately need a new generation of Deborahs and Huldahs, Priscillas and Marys, Junias and Phoebes to proclaim the good news of Jesus. WOW identifies, prepares, and empowers women just like that – women who have been grounded deeply in the Scripture, nourished by prayerful community, and fruitful in ministry."
Additional ways to give:
Stocks: Email treasurer@womenofwonder.us for our E*Trade Account info
Venmo: @womenofwonderinc 
Chase Quickpay: info@womenofwonder.us
Zelle: info@womenofwonder.us
CHOOSE WOW! as your CHARITY at