WE build a legacy for future generations of Christian sisters to dream big and follow God's call in their lives. 
The WOW! Story
God created us to flourish! Made in God's image, male and female were commissioned
with divine authority to take care of the world. (Genesis 1:26)
So in 2011 our core group, four sisters and a brother, gathered to form a response to the inequities we had seen and experienced in the church from qualified women not being ordained to the voices of girls and women voices being ignored or marginalized. But we weren't there to gripe. We had prayed and discerned that God would birth through us a ministry that would affirm women's giftings and callings, standing firmly on the foundation of the Scriptures. Full of hope, WOW! was launched in 2012.
We are Women of Wonder!
In the Scriptures, "wonder" refers to what is miraculous or would otherwise be impossible without God. Approaching one hundred years old, Sarah laughed when she was told that she would have a child. The angel responded, "Is anything too wonderful for God?" (Gen 18.14 NRSV).
Women of Wonder! launched with a seven session core course examining how God has consistently raised up women to lead throughout the Scriptures. Built on this foundational truth, we then provided avenues for sisters to continue the journey and stay the course. This led us to our discernment and mentoring ministries. Then the WOW! Leadership team discovered the treasure of silent retreats and spiritual direction. To share this gift, we began hosting silent retreats in 2014.
Prayer is our heartbeat. We want to grow in healthy ways that bless the body of Christ. Praying and modeling unity, our intercessory team, board, and staff pray together regularly and invite others to water the soil in which we are planted so we can grow as individuals and as a community.
Reflecting God's commitment to see the Imago Dei (divine image) fully restored in us from the start, God continues to draw together a diverse group of men and women to build and lead this community. Presently, God continues to shape how we journey with others through the journeys we ourselves have taken. Would you join us as we continue onward?
Discovery
We are committed to the ongoing journey of discovering who God is and who we are.
Hospitality
We embody God's heart of hospitality through unhurried welcome, acceptance, and engagement.
Presence
We invite you into generous and compassionate attentiveness to others, to self, and to God. Our presence to one another seeks to lovingly honor every story as part of God's story.
The Statement of Faith of Women of Wonder, Inc.
1. We believe God is Triune, the perfect example of community.
2. We believe the Word of God is divinely inspired and fully trustworthy.
3. We believe God created everyone in the divine image with equal dignity and value and gave us a variety of gifts to develop and use for the benefit of our home, church, and society.
4. We believe that our disobedience distorted the divine image in us and fractured our relationship with God, others, and the world.
5. We believe that Jesus Christ, fully divine and fully human, came to redeem and restore us through his death and resurrection, so that we could reflect God's character and goodness and serve as God's agents of reconciliation and renewal.
6. We believe that empowered by God's Spirit and Truth we can live and teach God's priorities of love and justice in this world.
7. We believe that our unity as brothers and sisters is a powerful witness to God's reign.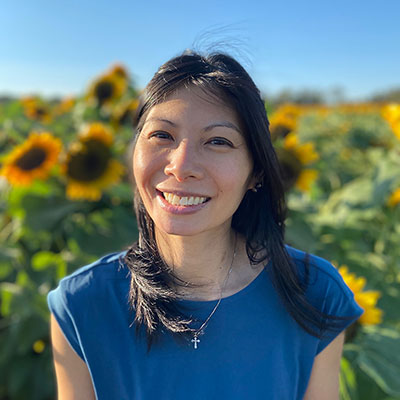 Erika Lee
Executive Director
Erika has benefited from being a longtime friend of WOW!, experiencing all this community offers through their ministries before she came on board as director in 2020. Her passion is in helping others know God more. She takes delight in witnessing people encounter God in new and meaningful ways through personalized experiences. God has allowed her to offer this gift in contexts as wide and varied as corporate life, consulting, arts and entertainment, hospitality, Christian tour travel, and being an aunt. She previously was the founder and director of a nonprofit that fostered cross-cultural relationships through e-mentoring and experiential learning and travel. She is an enneatype 9w1, can be won over with potato chips, Pochacco, or Grumpy Bear, and loves all aspects of the journey of discovery. Erika and her husband, Jeff, grew up as childhood friends in church and enjoy sharing with others how God orchestrated their journey to marriage. She has her BA in Economics and Asian Pacific American Studies from NYU, a Mentoring Supervisor Program certificate, and received her Certificate in Spiritual Direction from the School of Sustainable Faith.
Email: erika@womenofwonder.us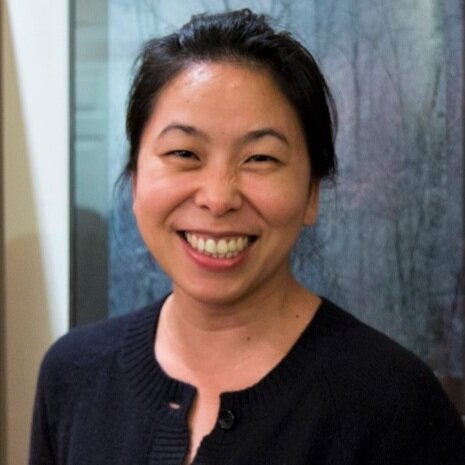 Manni Lee
Community Care Director
Manni is one of WOW!'s founders and known to be our go-to person if you have any questions. She is committed to connecting women to one another and the resources that will enable them to spread their wings and soar. Her desire is to truly see no woman left behind. Manni has served in various ministries in the Chinatown community in NYC since her kids were in diapers. Her oldest, Tobi, will follow in Manni's footsteps to Barnard this fall. To tend to her enneatype 2w3, Manni finds joy and respite in her community garden, where she replenishes her energy and has deep conversations with God. She is learning to embrace this half step towards an empty nest with husband, Luke and their son, Seth. Manni graduated with a BA in Political Science and received her Certificate in Spiritual Direction from the School of Sustainable Faith. She is also certified in the JP Morgan Chase sponsored Big Brother Big Sister Mentoring Supervision Program at the Fordham Graduate School of Social Service..
Email: manni@womenofwonder.us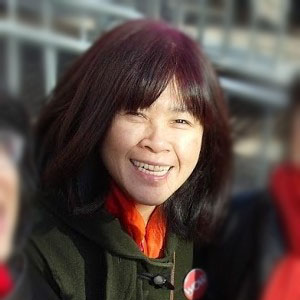 May Lee
Pastoral Care and Discernment Ministry Director
May is a founder and the original chaplain of WOW! She loves coming alongside women to listen to their stories and champion their cause. She has a strong desire to see people connect and break through relationship barriers that keep us from seeing God's wonder in others. May is most invested when she is in her creative mode creating a flyer, turning Sunday School into a children's congregation, or on the job leadership training for tweeners and up to serve and deepen their faith. She is now church planting and pastoring Grace Alive Fellowship in Chinatown, NY. May is a licensed social worker with a M.S.W. from Hunter College and recently completed her MA in Ministry in the Global City at City Seminary of New York. Her daughter, Samantha, is studying Costume Design at Montclair State University, which means she's left with cooking again for her husband Silas and caring for her 2 cats Sushi and Brooklyn.
Email: may@womenofwonder.us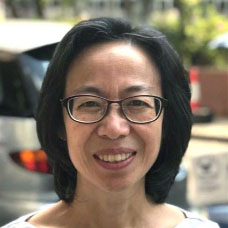 Read Bio
Rev. Dr. Grace May is the former Executive Director of WOW! and is currently the Director of the Women's Institute at William Carey International University and the Associate Professor of Biblical Studies. She delights in showing how God has raised up women in the Bible to lead and has taught on the biblical and theological foundations of women in ministry at WOW! and in seminaries in Asia, Africa, and America. She continues to offer WOW! her gift of teaching and is piloting a spiritual journey group with female ministers on the West Coast. Grace treasures her friendships and rarely ever passes up an opportunity to engage in hearty conversation over tea or cappuccino. She received her B.A. in English from Yale University, M.Div from Gordon-Conwell Theological Seminary, and Th.D from Boston University School of Theology in Theology and Missiology. In 1999, she was ordained in the Presbyterian Church (USA) and over the course of twenty years pastored at the Oversea Chinese Mission, First Chinese Presbyterian Church, and Emmanuel Presbyterian Church in New York City and the Chinese Christian Church of New England in Brookline, Massachusetts. Most recently she wrote "Women Discipling Men" in Christian Egalitarian Leadership: Empowering the Whole Church according to the Scriptures (expected to be published November, 2020) and "Appreciating How the Apostle Paul Champions Women and Men in Church Leadership" in The Quest for Gender Equity in Leadership (2016).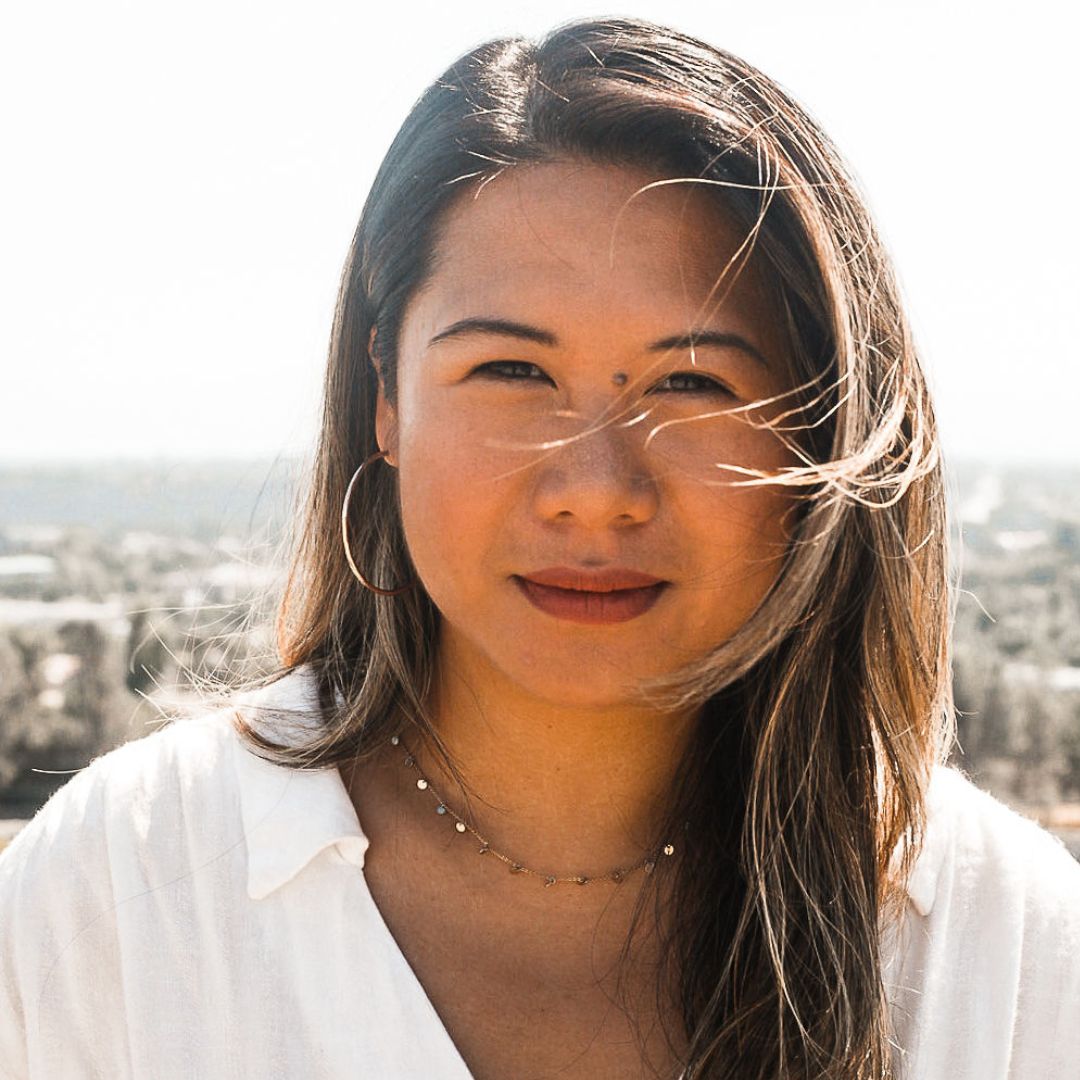 Read Bio
Krystin is a daughter of three cultures, but remains a Jersey girl. Born to Filipino parents, she grew up in a multilingual home where she learned the value of looking at communication through the lens of compassion. She has worked with startups, local churches, and nonprofits in Madrid, Shanghai, and New York. Her experience with faith-based nonprofits has taught her strategies to develop collaborative partnerships with varied organizations for the common social good.
She desires to see people thrive and experience the freedom of their God-given gifts. Krystin aims to raise the collective volume of marginalized voices through cultivating compelling narratives. She believes that through healthy collaboration and creative initiatives communities can thrive and inspire hope.
She loves working with creatives, college students, and young professionals to uncover biblical truth and develop healthy spirituality. Krystin is currently working with college students at her alma mater, NYU, and pursuing her graduate degree in Nonprofit Management at Columbia University.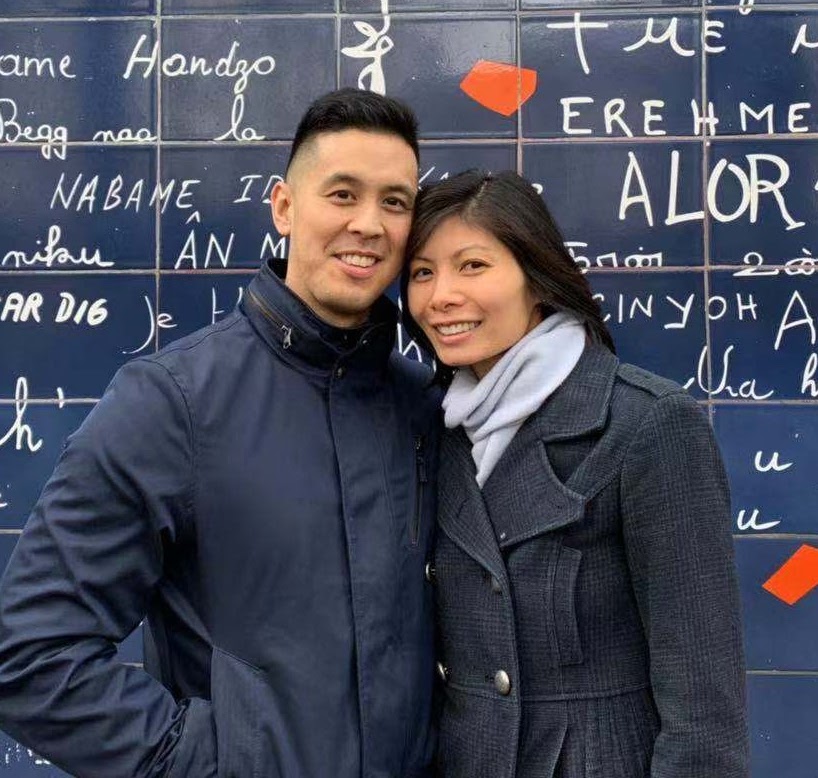 Read Bio
Jeff has been pastoring since 2016.  He loves building community and seeing others grow spiritually, but his heart is about discipleship. Nothing satisfies him more than investing into other people's stories of God.

Jeff is married to his lovely wife, Erika Lee. Although Jeff doesn't consider himself a city person, he's taken a liking to walking rather than driving in hopes to get more exercise. Jeff loves to eat good food, hence why he needs to walk more. He also enjoys working on puzzles, playing board games, and simply spending time with people.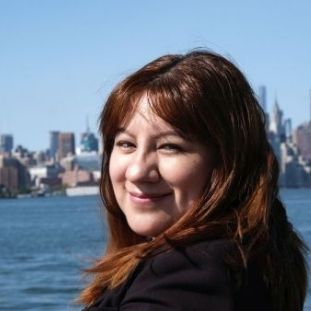 Miluska E. "Milly" Aquije
Read Bio
Miluska E. (Milly) Aquije is many things. As an educator, a spiritual advisor, a mentor, and a Dreamer – among so much else. Milly supports her community with a unique passion and vibrancy. Her current professional experience includes serving as the Discipleship Pastor with Reconcile Brooklyn, and as the founder of Hoping Greatly, where she uplifts others through her story of resilience as an undocumented immigrant. She holds degrees from Nyack College and Hunter College, as well as being a licensed clergy with the Evangelical Covenant Church. Ms. Aquije has served church plants in youth ministry since 2005, has been active in InterVarsity Christian Fellowship (IVCF) campus ministry, and is co-founder as an IVCF alumni of The Mentor Movement. She worked in higher education administration at Hunter College, served as an enrollment manager, faculty, and youth seminary coordinator for City Seminary of New York (CSNY). As part of CSNY, she was a researcher with Dr. Maria Liu Wong & Dr. Geomon George on "Engaging the Present and Envisioning the Future: Leadership Development in an Urban Youth Seminary." As a writer, she contributed her story Restaurando Esperanza in "Keeping the Faith: Reflections on Politics & Christianity in the Era of Trump & Beyond." She is also an active contributor in My UndocuLife. In her free time, she can be found catching up on anime, having piña colada cheers with friends and coaching the next generation over a delicious NYC meal discovery. More about her journey can be found at hopinggreatly.com.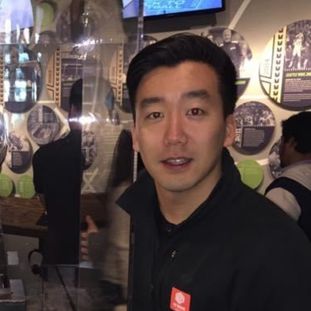 Read Bio
Don has worked in finance in the private equity and hedge fund industry for 16 years. He actively serves his local church in various roles. He believes in and enjoys building church community and has a heart for discipleship. Don enjoys seeing people connect with God in a tangible way through the five senses. In his downtime he enjoys exploring new places to eat, where great fellowship connections can occur and enjoys playing and watching all forms of sports.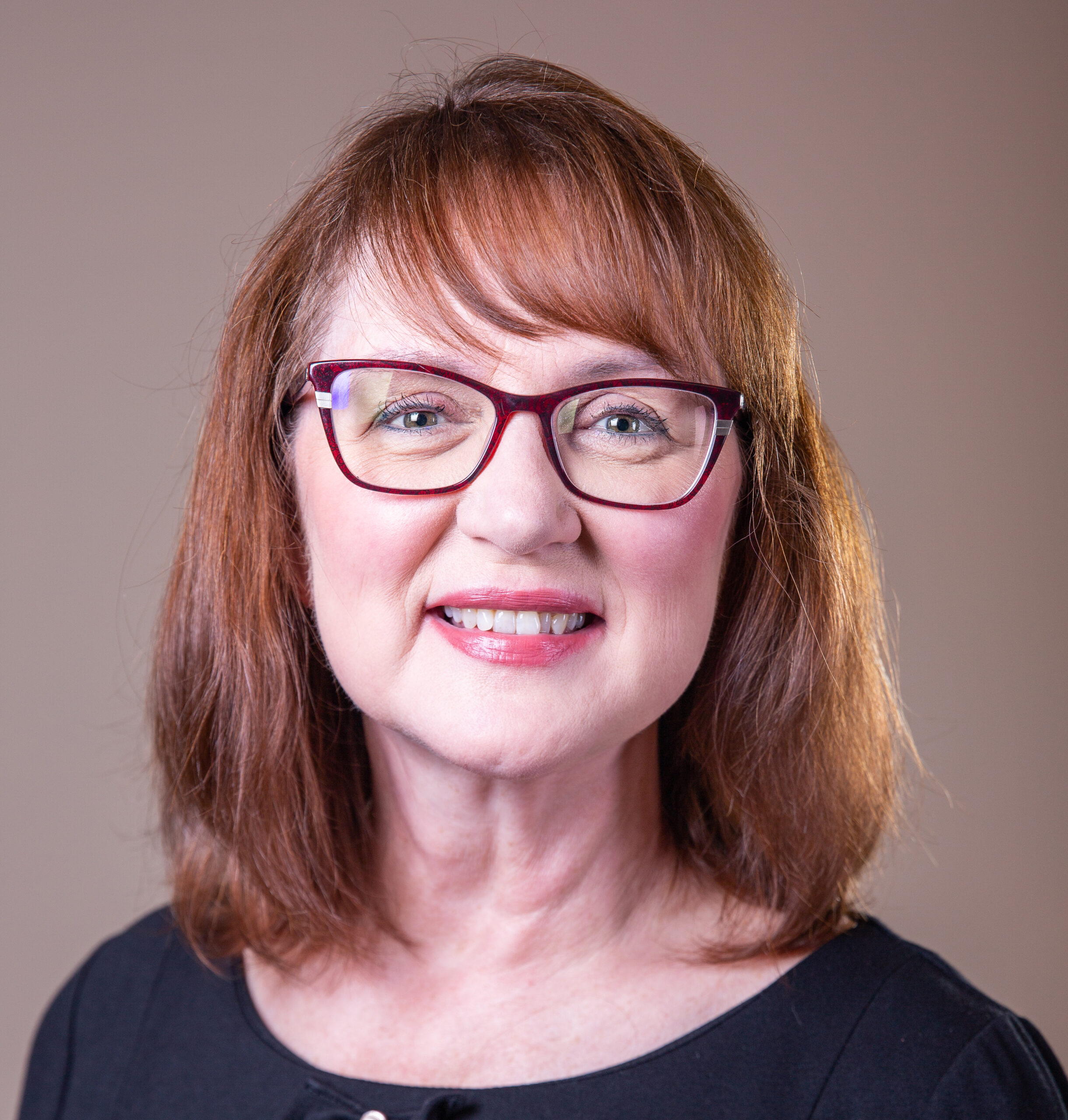 Read Bio
Lisa is principal of LA Mathews Consulting where she engages with ministry and not for profit leaders, coaching them forward as they dream about creating lasting impact.  She previously served as the USA City Movement Catalyst with Movement.org, an organization that works with Christian leaders as they lead towards spiritual and social flourishing in their cities.  She most recently served as the Executive Director of Love In the Name of Christ SE Ottawa County in Hudsonville, Michigan.  Lisa has served as the Groups Pastor of Ridge Point Community Church from 2008 – 2014.  Before joining the ministry, Lisa worked in the corporate arena at Herman Miller and Jayco, Inc. where she worked in Market Information and e-business Management.  She has a passion for leadership development, strategic planning, team building and seeing those around her empowered to utilize their God given gifts to their fullest potential.  She has a BS in Organizational Development from Bethel University in Mishawaka, IN.  She was widowed in 2017.  She lives in Holland, MI with her daughter Emily and her husband Stephen DeYoung and their two sweet little boys, Beckett and Greyson.